2:1 38QUS 014 D8S2

Operate up to two indoor units with a single outdoor unit.
Max. indoor units

2
Cooling Capacity

4,10kW
Heating Capacity

4,40 kW
Warranty

5 χρόνια
3D DC Inverter
The indoor unit is equipped with a DC inverter fan motor. The outdoor unit is also equipped with DC inverter technology compressor and fan motor. With 3 DC inverter motors the unit achieves maximum performance and energy efficiency.
One unit for up to 2 rooms
A single outdoor unit can serve up to two different rooms with a choice of indoor units: high wall, cassette, duct and / or floor console.
Carrier Warranty
Carrier invented modern air-conditioning in 1902. Since then we are continuously innovating our products to provide you excellent efficiency and energy savings.
Self Diagnosis & Auto Protection
Once abnormal operation or part failure happens, the unit will shut off automatically to protect the system. Meanwhile it will indicate protection or error code for fast service.
Eurovent certified
Eurovent's certification ensures that all technical characteristics labeled on a product by its' manufacturer are true.
READ MORE
Silent Mode
Indoor fan will run at super quiet mode, achieving extremely low noise levels.
Installation flexibility
The maximum height difference of the exterior from the indoor units reaches 15m, which makes it possible to install even in buildings with a special architectural style. In addition, the height difference between the indoor units can reach up to 10m, allowing installation in high-rise buildings. Finally, with a maximum allowable piping length of 75m, you can choose without restrictions the ideal installation location of the outdoor unit for maximum visual and acoustic comfort.
Timer
Allows you to start the unit at a preset time in the desired cooling or heating mode.
Note
The manufacturer reserves the right to change the characteristics of the products, the elements and the images, without prior notice.
Eurovent certified
Eurovent verifies and certifies that the performance and technical characteristics of the air conditioners fully comply with European and international standards. A Eurovent certified air conditioner is guaranteed to deliver what its manufacturer states.
In order for an air conditioner to bear the Eurovent certification stamp, it has passed the strict control protocols of the independent authority and has been accurately evaluated.
Unit variety
Choose one or more types of indoor units to combine with your outdoor unit, depending on the needs of your space:
– HIGH WALL
Carrier high-wall units combine the comfort you desire with the power of triple action filters. Choose the unit that suits you best from the 42QHG and 42QHB series
– CASSETTE
For those of you who are looking for a suspended ceiling solution but have limited dimensions, the 42QTD series cassette units will meet your needs for advanced air control and discreet design.
– DUCTED
If comfort is your main concern, the 42QSS series duct units will surely exceed all expectations with their flexibility of installation and high standards.
– FLOOR CONSOLE / CEILING
No matter how small or large the room you want to air-condition, 42QZA floor units and 42QZL ceiling units are a unique and, above all, flexible comfort solution for perfect heating and cooling.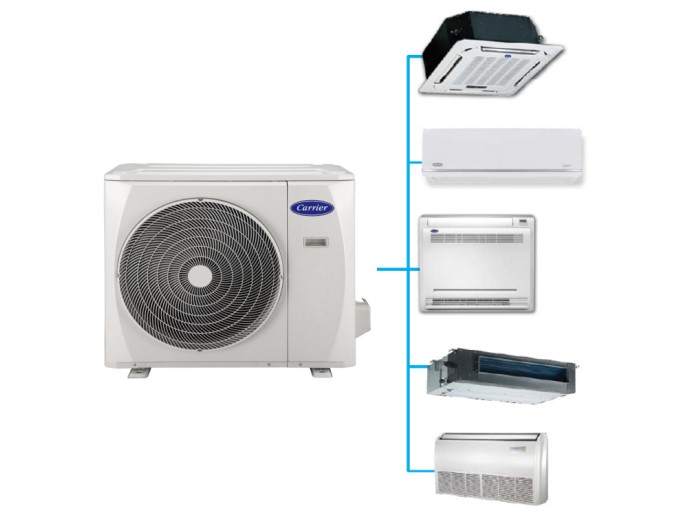 Πίνακας 1
| | | | | |
| --- | --- | --- | --- | --- |
| | ΚΑΝΑΛΑΤΟ 42QSS007D8S | ΚΑΣΕΤΑ 42QTD007D8S | ΤΟΙΧΟΥ 42QHB007D8S-1 | ΤΟΙΧΟΥ 42QHG007D8S* |
| Heating Capacity | 4,40 kW | 4,40 kW | 4,40 kW | 4,40 kW |
| SEER | 6,1 | 6,1 | 6,8 | 6,8 |
| SCOP (average) | 3,8 | 3,8 | 4,0 | 4,0 |
| Energy Label Cooling | A++ | A++ | A++ | A++ |
| Energy Label (Heating/average) | A | A | A+ | A+ |
| Max. length for all rooms | 40m | 40m | 40m | 40m |
| Max. height difference IDU -CDU | 15m | 15m | 15m | 15m |
| Max. height difference indoor units | 10m | 10m | 10m | 10m |
| Operating Range °C (Cooling) | -15 ~ +50οC | -15 ~ +50οC | -15 ~ +50οC | -15 ~ +50οC |
| Operating Range °C (Heating) | -15 ~ +24οC | -15 ~ +24οC | -15 ~ +24οC | -15 ~ +24οC |
| Voltage/Hz/Ph | 220-240V, 50Hz, 1Ph | 220-240V, 50Hz, 1Ph | 220-240V, 50Hz, 1Ph | 220-240V, 50Hz, 1Ph |
| Refrigerant | R32 | R32 | R32 | R32 |
Other Products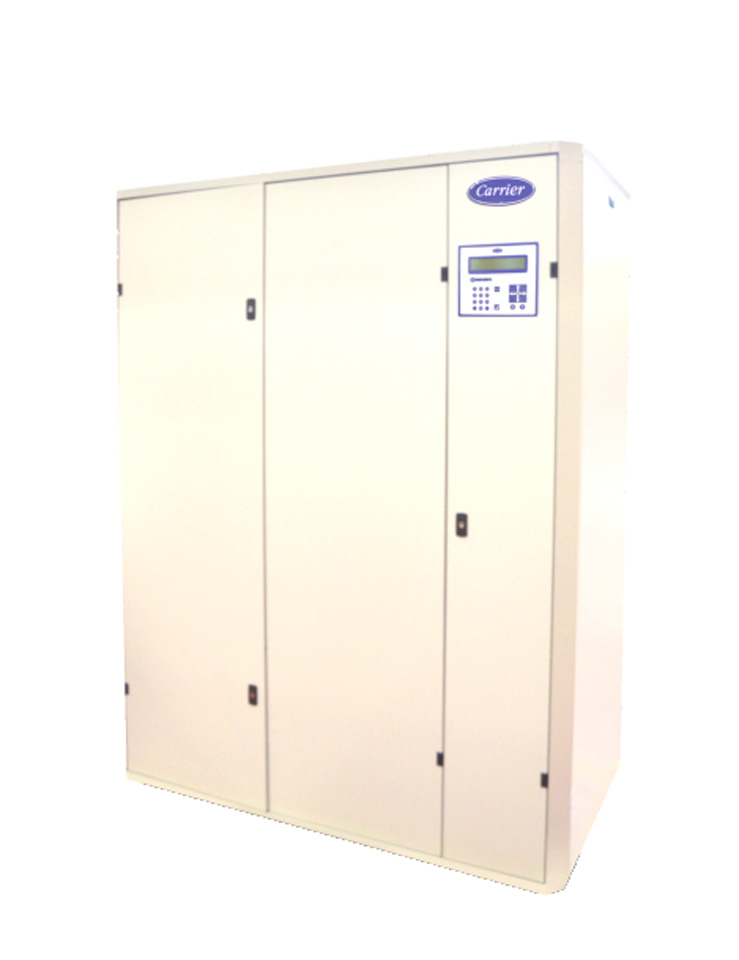 Compact unit with double wall construction, PLC control and built-in variable frequency drive
VIEW PRODUCT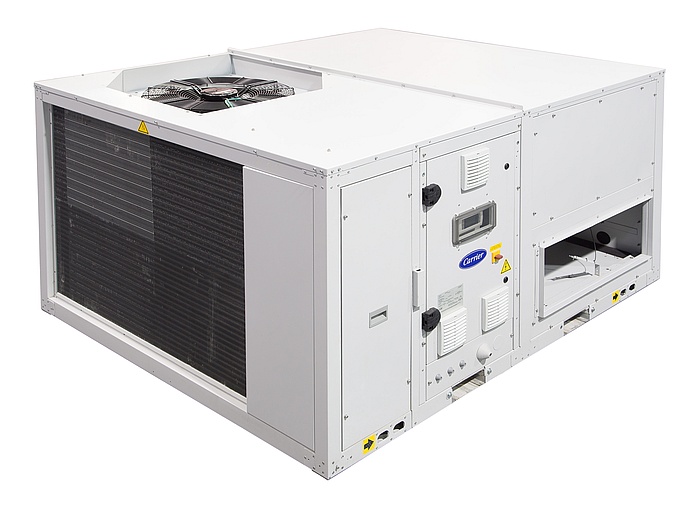 Nominal Cooling capacity 22-90 kW and heating capacity 21-89 kW.
VIEW PRODUCT