Suitable for spaces from 16 to 23m².
BTU/h

12000
Application area (m²)

16 ~ 23 m²
Energy Label Cooling

A
Energy Label (Heating/average)

A+
Ionizer
Releases negative ions to the air, simulating the relaxing effects of forests and waterfalls.
READ MORE
Auto Swing
You can select the louvers to move automatically or choose the exact air flow direction using the remote control, as the unit is equipped with motorized air-louvers.
Αυτόματη Επανεκκίνηση
Σε περίπτωση διακοπής ρεύματος η μονάδα επανεκκινεί αυτόματα με τις προηγούμενες ρυθμίσεις.
Carrier Warranty
Carrier invented modern air-conditioning in 1902. Since then we are continuously innovating our products to provide you excellent efficiency and energy savings.
Sleep Mode
This mode saves energy and improves night time comfort. The set temperature will increase by 1°C per hour in cooling mode or decrease by 1°C per hour in heating mode, for the first 2 hours of operation. Thereafter the unit will retain the new temperature for 5 hours after which it will switch off automatically!
Pre-Filter
The pre-filter withholds the largest dust particles suspending in the air, removing them from the air flow before they enter the air-conditioning unit. It covers the air intake and thus helps keeping the unit and the coil clean from dirt and debris, providing better air quality. The pre-filter can be removed and cleaned with soap-water without losing its effectiveness.
Follow Me Mode
A temperature sensor built in the remote controller will sense its surrounding temperature. The unit can adjust room temperature more accurately to the area you place the remote controller, to give you greater comfort.
READ MORE
Energy Save Mode
Intelligent on-off technology enables the unit to automatically enter energy-saving mode when on standby mode.
Note
The manufacturer reserves the right to change the characteristics of the products, the elements and the images, without prior notice.
Self Diagnosis & Auto Protection
Once abnormal operation or part failure happens, the unit will shut off automatically to protect the system. Meanwhile it will indicate protection or error code for fast service.
Timer
Allows you to start the unit at a preset time in the desired cooling or heating mode.
Ionizer
Creates a healthy climate as it rejuvenates the air with negatively charged ions. Removes pollen and dust while neutralizing bacteria and fights unpleasant odors such as cigarette smoke, for a cleaner and healthier indoor environment.
Follow Me Mode
In contrast to the usual functionality with which the unit monitors the room temperature via a sensor located on the indoor unit, with the Follow Me mode the room temperature is controlled by a sensor located on the remote control.
This way, any temperature difference between the locations of the unit and the remote control does not affect at all how cool (or warm) the space will feel. Just select this feature and hold the remote control close to you. The selected temperature will be definitely felt!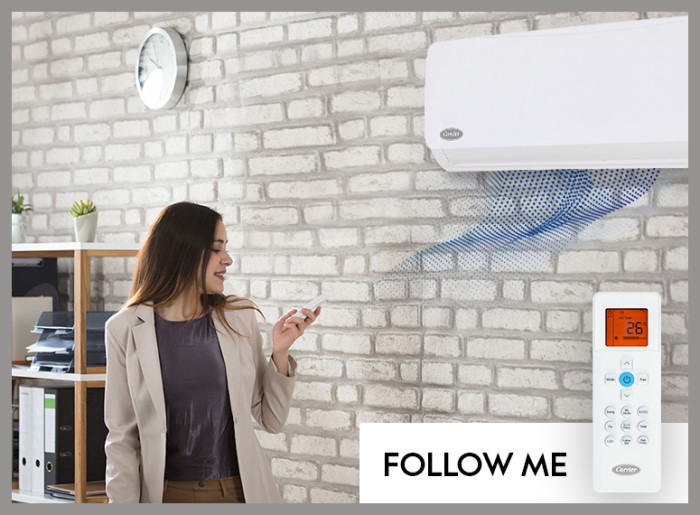 | | |
| --- | --- |
| | PC-12HPPD |
| Application area (m²) | 16 ~ 23 m² |
| Energy Label Cooling | A |
| Energy Label (Heating/average) | A+ |
| Cooling Capacity | 3,30 kW |
| Heating Capacity | 3,0 kW |
| SEER | 2,6 |
| SCOP (warmer) | 2,8 |
| Operating Range °C (Cooling) | 17 ~ 35 °C |
| Operating Range °C (Heating) | 5 ~ 30 °C |
| Dimensions (WxDxH) | 466x397x765 |
| Refrigerant | R410A |
Other Products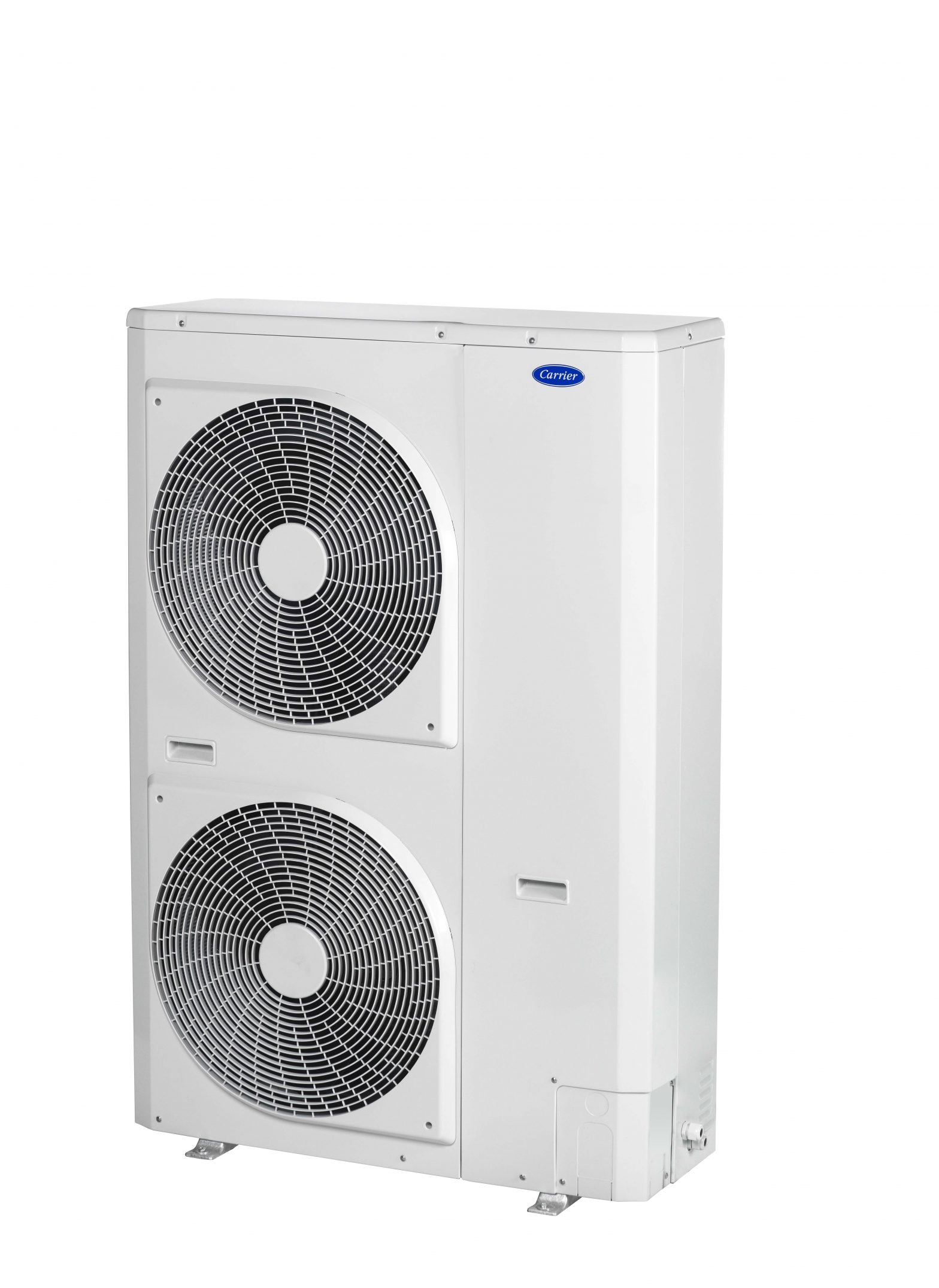 Nominal capacity heating 4 – 15 kW / cooling 4 – 17 kW
VIEW PRODUCT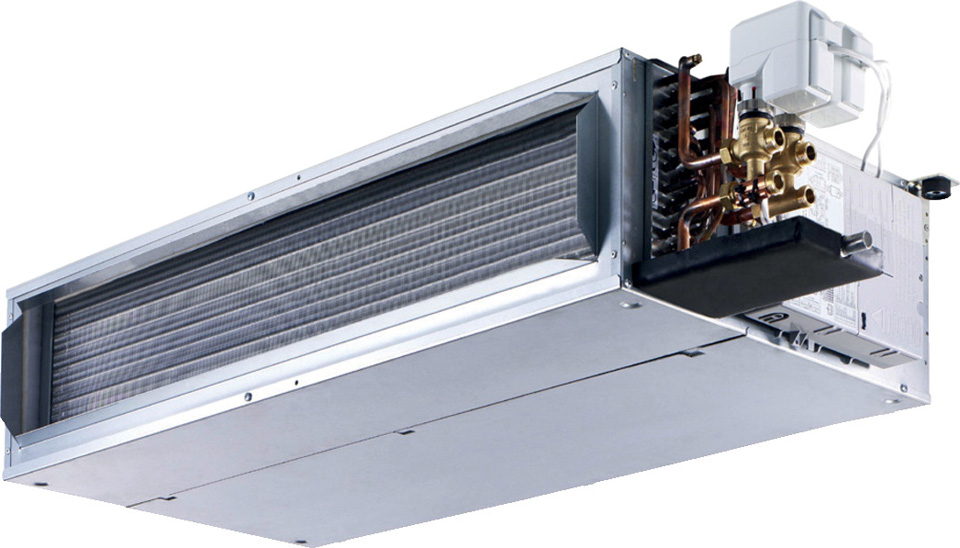 Nominal cooling capacities from 0,6 to 12 kW and heating from 0,8 to 17 kW
VIEW PRODUCT