30RW/RWA Water-Cooled/Condenserless Liquid Chiller with Hydronic Module

Nominal cooling capacity from 109 to 315 kW
Features the latest technological innovations: scroll compressors, digital auto-adaptive Pro-Dialog control and non-ozone depleting refrigerant HFC-407C.
AquaSnap can be supplied with hydronic evaporator and condenser modules as standard, limiting the installation to simple operations such as the entering and leaving water piping connection.
An autoadaptive control algorithm intelligently controls the condenser water pump speed and the operation of the glycol cooler fans (30RW) or of the air-cooled condenser fans (30RWA) to ensure reliable and economical operation under any climate conditions.
Other Products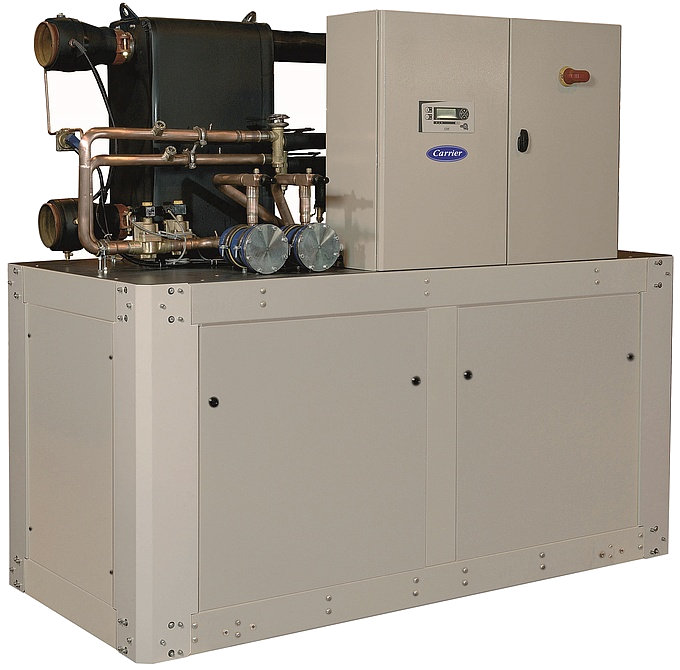 Nominal Cooling capacity 220-720 kW and heating capacity 250-820 kW.
VIEW PRODUCT