30RBM/30RBP Air-Cooled Scroll Chiller

Nominal cooling capacity from 164 to 528 kW
The AquaSnap liquid chillers are the best value solution for commercial and industrial applications where installers, consultants and building owners require reduced installed costs, optimal performances and maximum quality.
The new generation AquaSnap features two new versions:
-The AquaSnap (30RBM) version features a compact all-in-one package optimised for full-load applications where reduced investment cost (low Capex) is required.
-For cold or hot climates, the AquaSnap can be equipped with specific options to operate from -20 °C up to 52 °C.
-The AquaSnap Greenspeed® (30RBP) version features a compact all-in-one package optimised for part-load applications where high ESEER/IPLV are required.
The AquaSnap Greenspeed® equipped with variable speed condenser fans and variable speed pump provides premium part load efficiency to reduce utility costs over the lifespan of the chiller.
Additionally, the low sounds levels achieved at part load conditions can be very beneficial for sensitive acoustic applications.
Besides operating efficiently and quietly, AquaSnap Greenspeed® operates from -20 °C up to 48 °C as standard.
The AquaSnap liquid chillers are designed to meet current and future Ecodesign and F-Gas European regulation requirements in terms of energy efficiency and reduced CO2 emissions.
They use the best technologies available today:
-Reduced refrigerant charge of non-ozone depleting refrigerant R-410A
-Scroll compressors
-Greenspeed® variable-speed driven fans (30RBP models)
-Novation® micro-channel heat exchangers with new aluminum alloy
-Brazed plate heat exchangers with reduced water pressure drops
-Auto-adaptive microprocessor control with Greenspeed® intelligence
-Touch Pilot control with web connectivity possibilities and colour touch screen user display
-Extra energy savings through multiple options: Directexpansion free cooling system on one or two circuits, hydronic free-cooling system, partial or total heat recovery.
Both AquaSnap versions can be equipped with an integrated hydronic module, limiting the installation to straight-forward operations like connection of the power supply and the chilled water supply and return piping (plug & play), within the dimensions of the standard unit.
Recommended by Carrier, the AquaSnap can be equipped with one or two Greenspeed® variable-speed pumps to save significant pumping energy cost (more than two-thirds), ensure tighter water flow control, and improved overall system reliability.
For operation in the most stringent environments that cumulates high temperature, dusts and sand, the AquaSnap (30RBM) can be equipped with optional IP54 electrical box and cabinet fan to operate up to 52 °C outside air temperature.
Other Products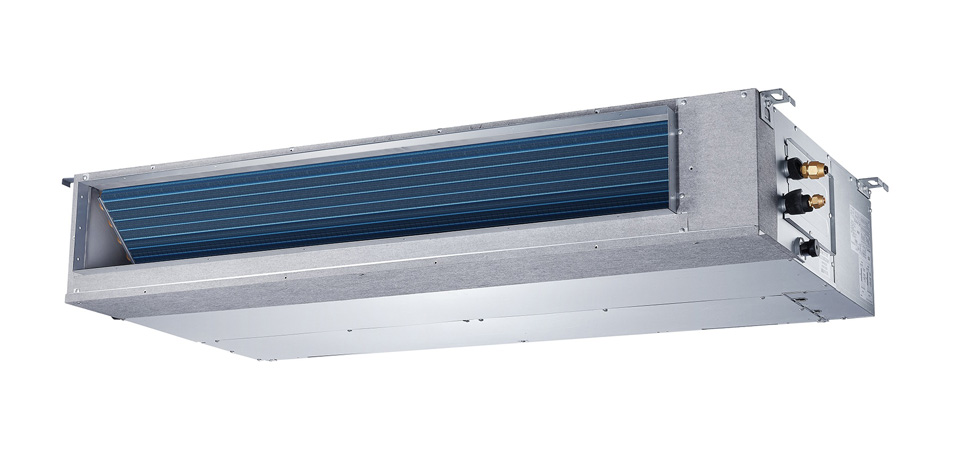 Compact and flexible, ideal choice for newly built or renovated buildings. Slim design and reduced height, suitable for low roof installations.
VIEW PRODUCT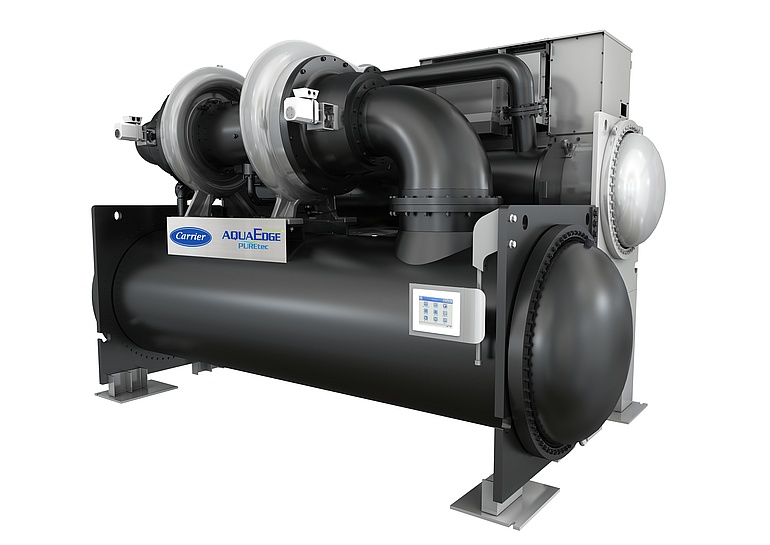 Two-stage centrifugal chiller: 1.400 – 3.500 kW.
VIEW PRODUCT