30HXC Water-to-Water Screw Compressor Heat Pump

Nominal heating capacity 338-1.557 kW. Can be used for cooling exclusively on ship applications.
The 30HXC units are water-to-water heat pumps, designed to meet the needs of today and tomorrow:
Non-ozone depleting HFC-134a refrigerant
Screw compressors
Fits through a standard door with no disassembly required
Mechanically cleanable evaporators and condensers
All units are equipped with Pro-Dialog Plus control to optimize the efficiency of the refrigerant circuit.
Other Products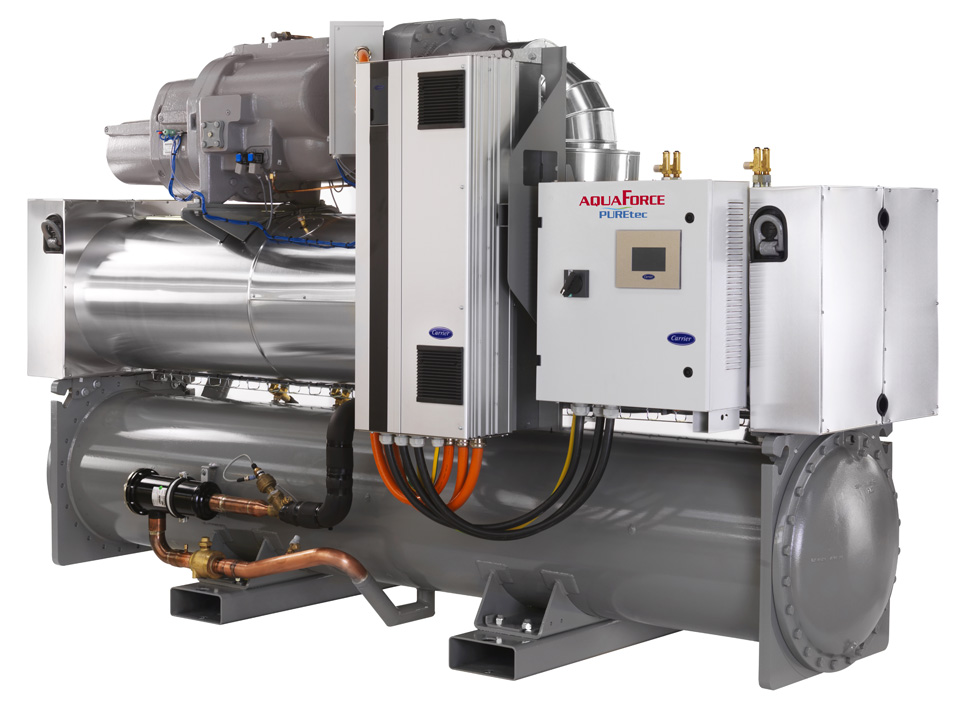 Nominal heating capacity 320 to 1285kW (30XWHP-ZE) and 520 to 1570 kW (30XWHV-ZE)
VIEW PRODUCT